Member Review: Charlotte's fond memories of Jalan Besar
Relocating halfway across the world can be a daunting feat, especially when doing so for the first time as a young twenty-something. While the prospect of moving to a new country teems with possibility and excitement, there are logistical arrangements to be made all while navigating an entirely new culture.
It certainly was the experience for Charlotte Andrieu, who moved from France for a work attachment with Figment in January this year. A second-year student at EM Lyon Business School, Charlotte recently wrapped her internship with Figment as part of her undergraduate programme. Over a FaceTime call to Paris where she currently resides, I get personal with the affable French lady on her experience as a fresh transplant on the sunny island, her observations of the neighbourhood, and the unique arrangement of working for Figment while living in two of our shophouses over the course of six months.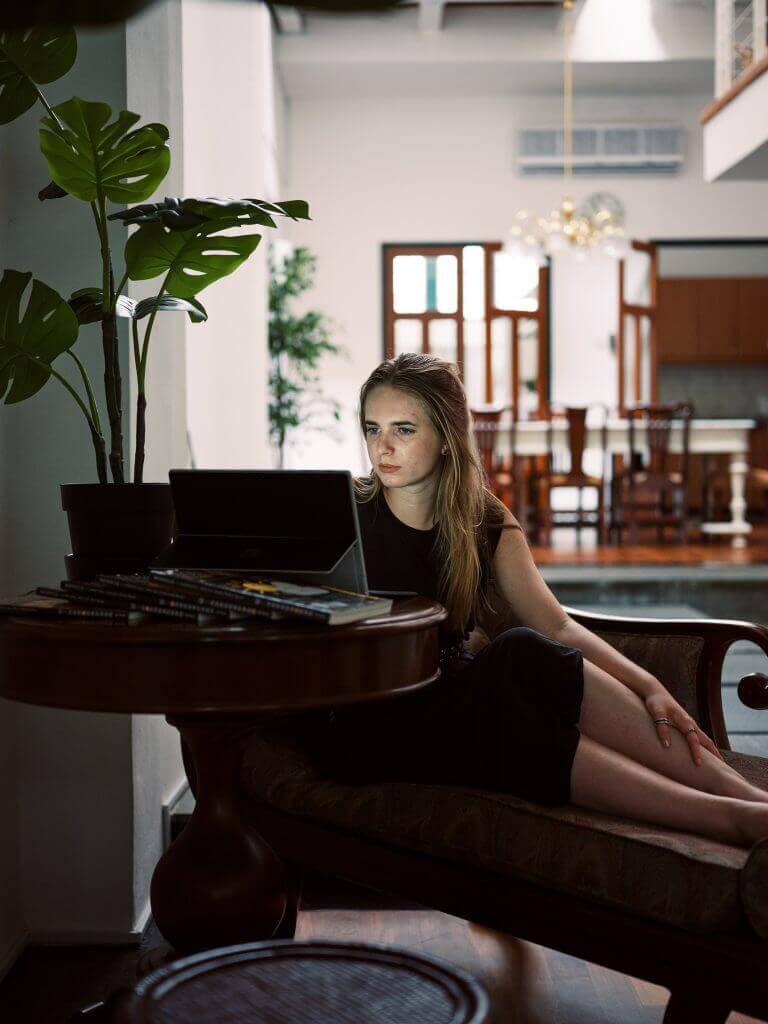 Hey Charlotte, thanks for taking the time to chat with me! For our Journal readers, could you share a little bit about yourself?
I come from France and I am in my second year at EM Lyon Business School, pursuing a Bachelor of Business and Administration.
I grew up in the most beautiful town in France, called Fontainebleau, also fondly called "Fonty" by my bosses (laughs). In Fontainebleau, there is a castle surrounded by beautiful green gardens with a charming kiosk, and my favorite tearoom called 'Le délice Impériale". I highly recommend checking it out if you visit! I also spent some time living in Athis-Mons, a city closer to Paris.
I moved to London for 6 months to learn English and I worked a part-time job there before returning to France to start my studies in Paris. Thereafter, I discovered some other big cities – and now, Singapore.

Have you been to Singapore prior to this? What compelled you to come here?
No, it was my first time in Singapore and in Asia as well!
I had a huge desire to work in Singapore. In my view, Singapore is as competitive as New York, and on a resume I am sure it makes a difference.
Years ago my father shared that he wanted me to live and appreciate life as much as I could, just as he did in his younger days. I promised myself that I'd make time to do that. My first step in fulfilling was to come to Asia. The opportunity to be in Singapore was an obvious choice and sure enough, the experience had been very eye-opening.

Were there any difficulties you faced when moving here?
The funniest thing is that in France I am not keen on carrying cash with me but in Singapore I am not as worried (laughs). Before this, I lived alone in Paris in my own apartment, so being in a completely new culture and environment was something outside of my comfort zone. It also took me some time to get used to the heat in Singapore.
What were some helpful resources you looked at to prepare for the move?
I read the MOM website thoroughly before coming here – mainly to prepare for administrative materials like getting my visa ready. I also looked at a couple expat resources like the Expats in Singapore and Expats World in Singapore Facebook group, which gave me practical insight on things like setting up a bank account, securing a decent phone plan… Apparently you can't get a SIM card unless you have a visa!
For my phone service, I got a really good deal with Circles.life with their most basic plan at 20 GB.
When I did get to Singapore, I collected a bunch of brochures and local guides notably Singapore Art Week's pamphlet for their events in January, and the Singapore Tourism Board's Katong and Joo Chiat Map. These gave me great ideas of fun things to see and do.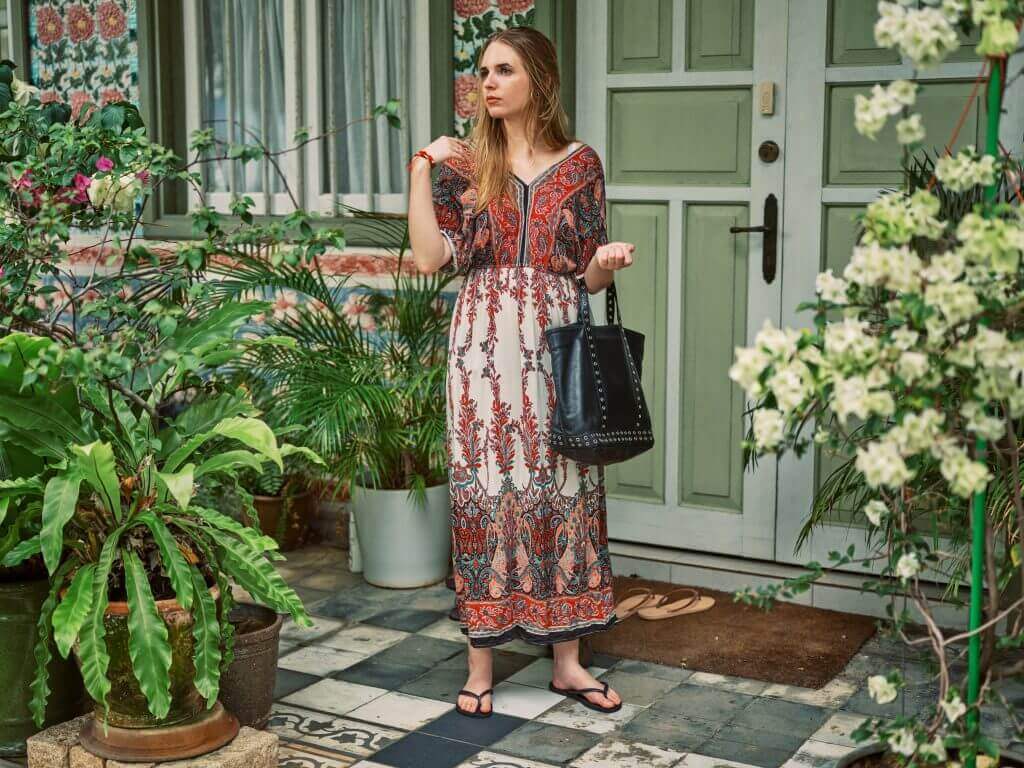 What's something that has helped you adapt to Singapore?
The Figment team, of course! Shuying, Figment's curator, especially helped me discover a lot in the Jalan Besar neighbourhood – from the local coffee shops, to the amazing sushi promotions at Don Don Donki in City Square Mall, and all the cool cafes along Tyrwhitt Road… Chye Seng Huat is my favourite.
The co-living community at Figment were also an indispensable part of my time in Singapore. They truly helped to familiarise me with the Singapore environment too. We would often grab coffee together in the neighbourhood, and even venture further for beach days at Sentosa and cycling sessions in Bishan-Ang Mo Kio Park.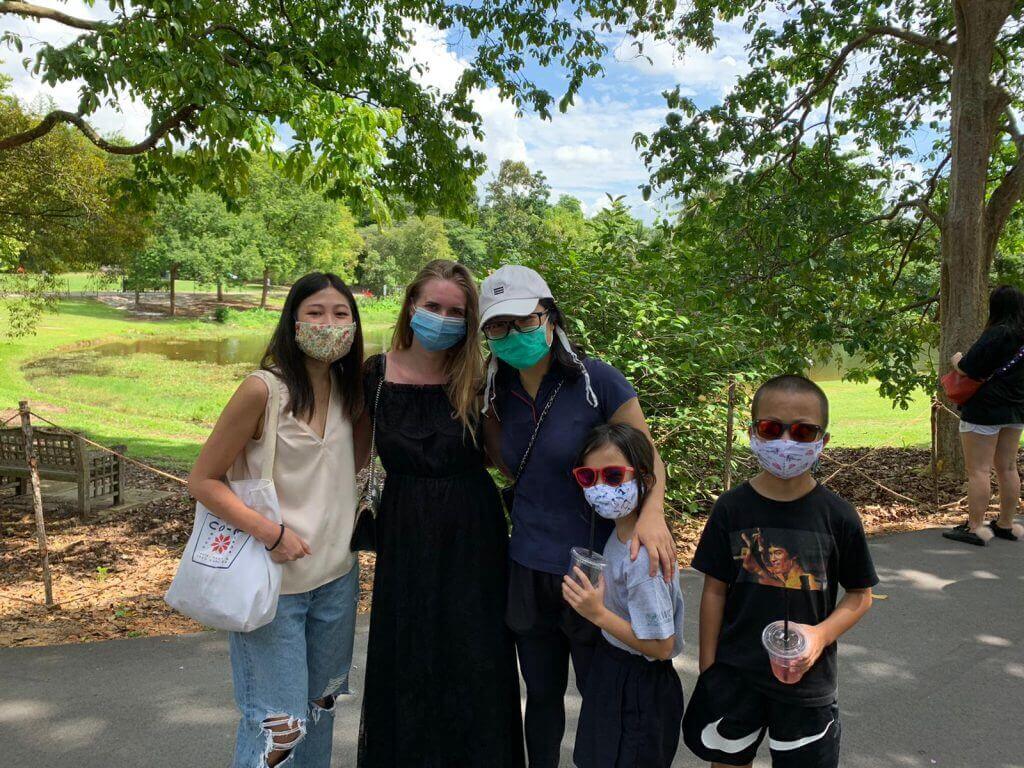 That sounds so nice. You mentioned that you explored Jalan Besar quite a bit. How did you like living there?
I love Jalan Besar. To me, it's got a distinctive local feel, and is a very colourful district, especially with Little India so close by. It's also easy to get around to other parts of Singapore via the efficient transport system. It's well-connected, with great amenities like City Square Mall, MRT, and local coffee shops.
When I think of Jalan Besar the image of the iconic row of shophouses on Petain Road and the adjacent park comes to mind. This was just what I needed in a city. I missed nature. Sometimes tall buildings and skyscrapers can feel a bit overwhelming. I felt so lucky to have that park greet me every time I stepped outside my home.
What were some of your favourite neighbourhood spots?
I mentioned Don Don Donki at City Square Mall earlier (laughs). After 8 PM, the take-out sushi prices are marked down so almost every Tuesday night, I had sushi dinner from there.
But really, so many places! For late night bites, I love Swee Choon Tim Sum along Jalan Besar. Also enjoy Ponggol Nasi Lemak near Kam Leng Hotel, the open air food court at Bistro 8 on Foch Road where I met many friendly uncles who would share stories about Singapore with me… the best PPP coffee from Chye Seng Huat Hardware Store – I would go there almost every morning before work.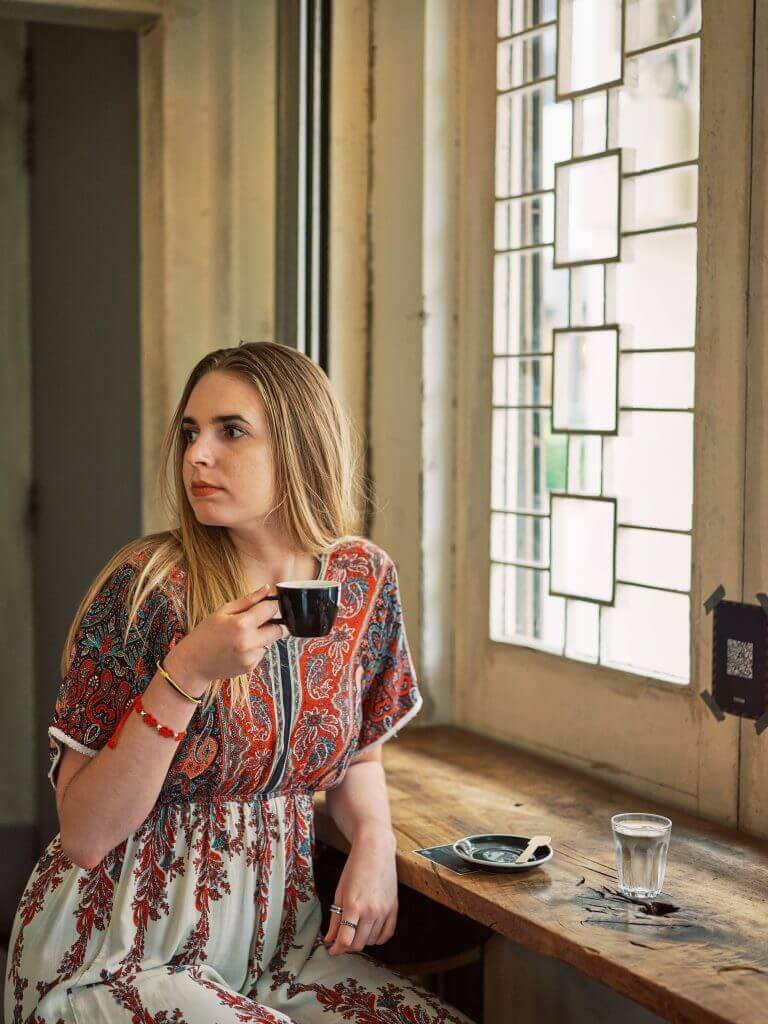 How do you find Singapore culture compared to French culture?
Different for sure. I find that people are very nice here. You can talk to almost anyone. I've had many conversations with the Singaporean uncles just relaxing at the local coffee shops (laughs). They are easy to talk to.
In terms of the cityscape, it seems like Singapore really loves their gardens and there are a lot of impressive man-made structures. In France, there seems to be a deeper historical atmosphere when you take a look at our buildings. When it comes to food, I love the local food here at hawker centers or coffee shops. It's even better than going to a fancy restaurant! It's harder to find good food at a cheaper price in France.
What was it like living in a shophouse?
I lived in two shophouses along Jalan Besar – Cavenagh House on Petain Road, and Sturdee House on Sturdee Road.
I found living in shophouses a magnificent experience. They're spacious, and the high ceilings give them a luminous quality. After spending time living within them, I have learned that each shophouse is unique and has its own individual character.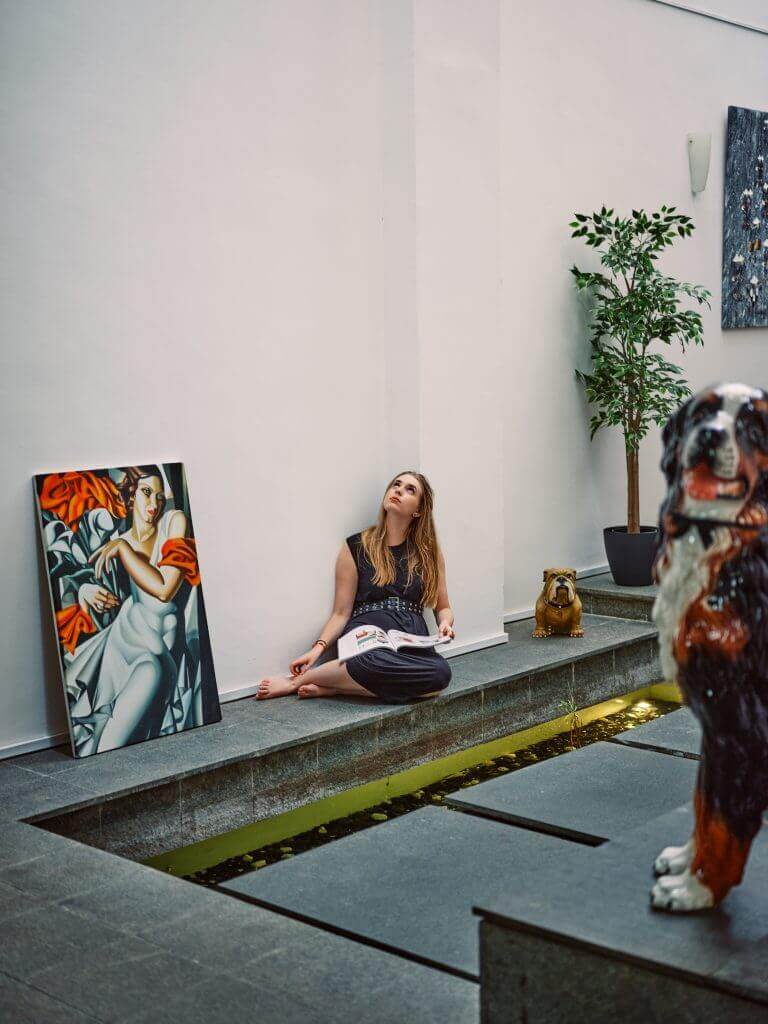 Did you have a favourite space in the home?
In Cavenagh House, my favourite part of the house was the ground floor living area; that was where I got to sit by the indoor pond, hear the sounds of the water and observe the koi fish swimming. I could sit there for hours. I found this very peaceful, and it helped me to clear my mind after a long day.
What was it like to both work for and live in a Figment home?
It felt like I was either never done with work or that I am the luckiest lady in the world.
Some of the most memorable moments of my internship were made in Sturdee House. My roommates came from many different countries and I got to learn about their culture from them. We even spent one evening learning to make homemade dumplings. My housemates and I made the stuffing from scratch and learned a special technique to delicately wrap the dumpling skins.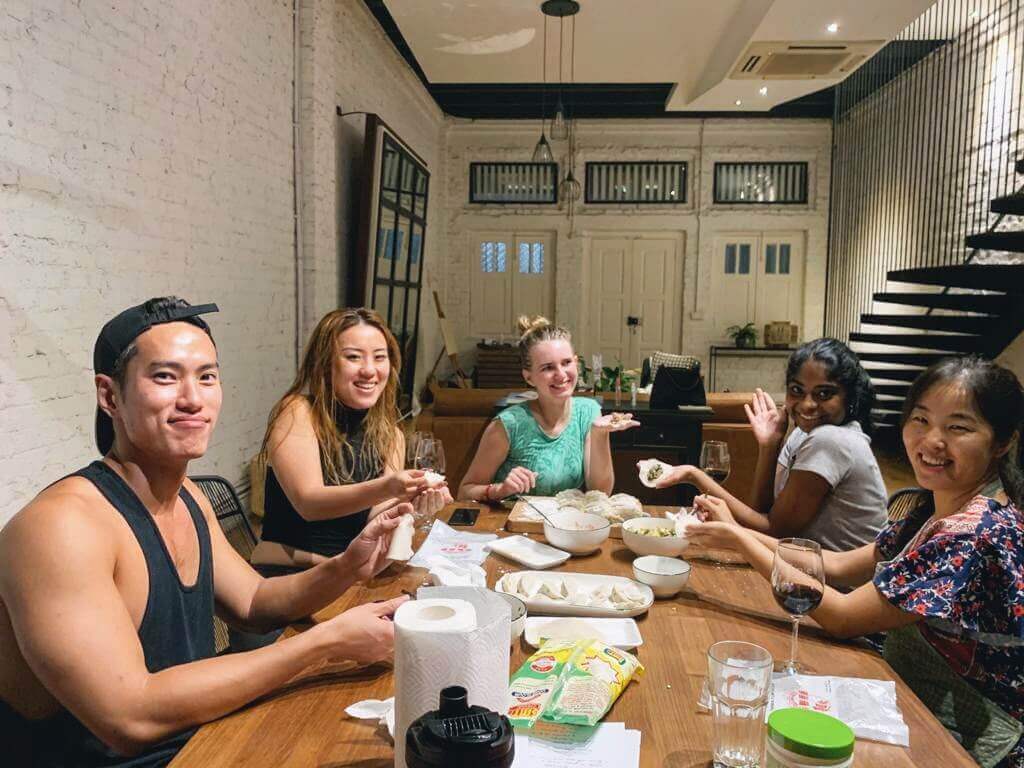 Your opinion about co-living now that you've experienced it.
At first it was quite a foreign concept to me, but once I settled into the house the experience of living with a bunch of people quickly became second nature. In a way, it also really helped me discover more of Singapore.
In the future when I get the chance to visit Singapore again, I'd love to stay with Figment once more.

---
Tara Tan is a Community Manager at Figment. She is a recent graduate from NYU with a degree in theatre arts.
Photos by Ivan Tan and Charlotte Andrieu.
For more stories by Figment members, read how Glenfiddich brand ambassador Brett Bayly got through the circuit breaker with the uplifting company of his housemates.