A Local's Guide To Studios For Rent In Singapore
5 mins
Forget the suburban house with the white picket fence. For singles and couples in Singapore, a dream home is a chic studio rental with a stunning view located in or near the city centre.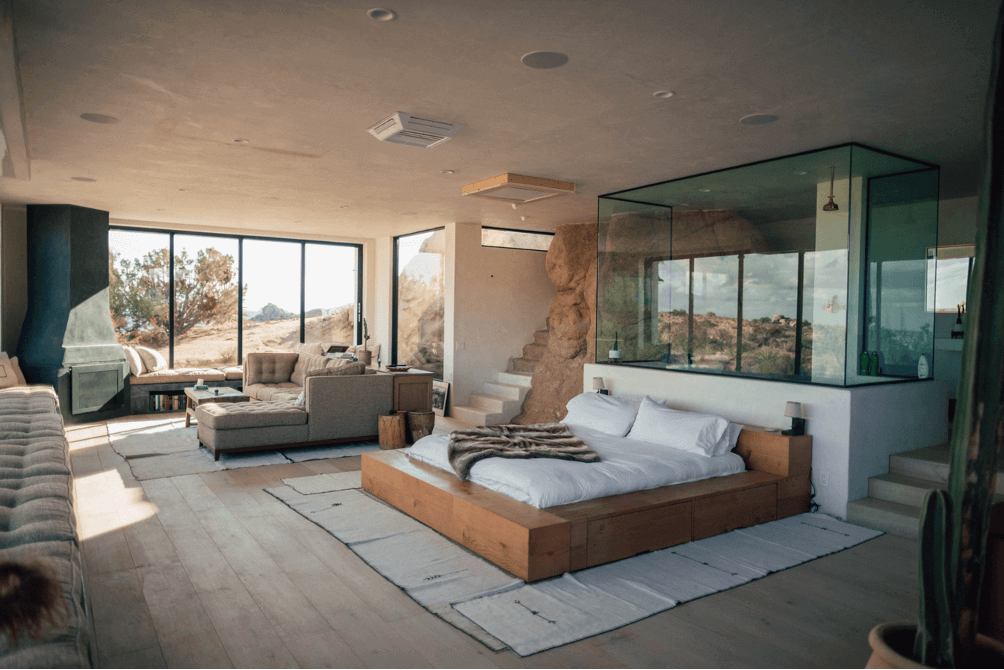 The term studio usually refers to single-room apartments with no separation between kitchen, living space and bedroom. They are sometimes also referred to as shoebox apartments in Singapore due to their compact sizes.
According to apartment rental database Nestpick, the average studio measures about 37m² and rents for about $1,590 monthly. This figure is skewed downwards due to neighbourhoods outside of the city centre, with studios for rent in more central locations in Singapore costing upwards of $2000. While this is still higher than the average rent for a room in a shared apartment, mini studio apartments or shoebox units typically cost less to rent than one-bedroom apartments due to their size.
Looking for a great alternative to renting a studio? Figment offers fully furnished accommodation in wonderfully restored heritage shophouses. Browse the selection of shophouses here.
Table of Contents
1. Who are studio apartments for?
2. Where to find studio apartments in Singapore?
3. Studio apartments for any budget
4. How to search online for studio apartments?
5. Tips for picking a studio rental
6. Choosing the right neighbourhood for you
7. Buying a studio apartment in Singapore
Who are studios suitable for in Singapore?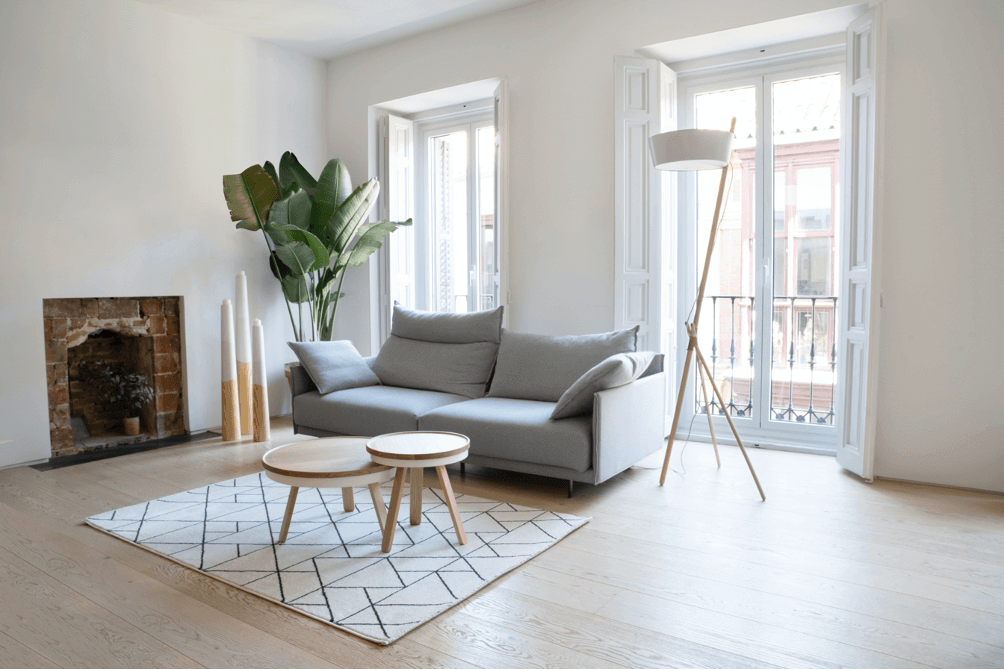 Studios naturally tend to be popular amongst singles, particularly those who do not want to live in shared accommodation. Apart from shoebox units, there is a wide selection of larger studios offering sufficient space to accommodate couples, co-sharing friends or even small expatriate families on a tight rental budget.
Living in a studio rental apartment offers a certain degree of simplicity. Regular square or rectangular layouts make cleaning a breeze, discourage the accumulation of clutter and also lower utility bills, as one light, fan or air conditioning unit can serve the entire unit.
More importantly, the compact size of studio units makes them more affordable and the goal of living close to the city centre more attainable. For those who do not want to have to live with flatmates, studios offer the most inexpensive way to obtain a whole unit for rent in Singapore.
Where to find a studio for rent in Singapore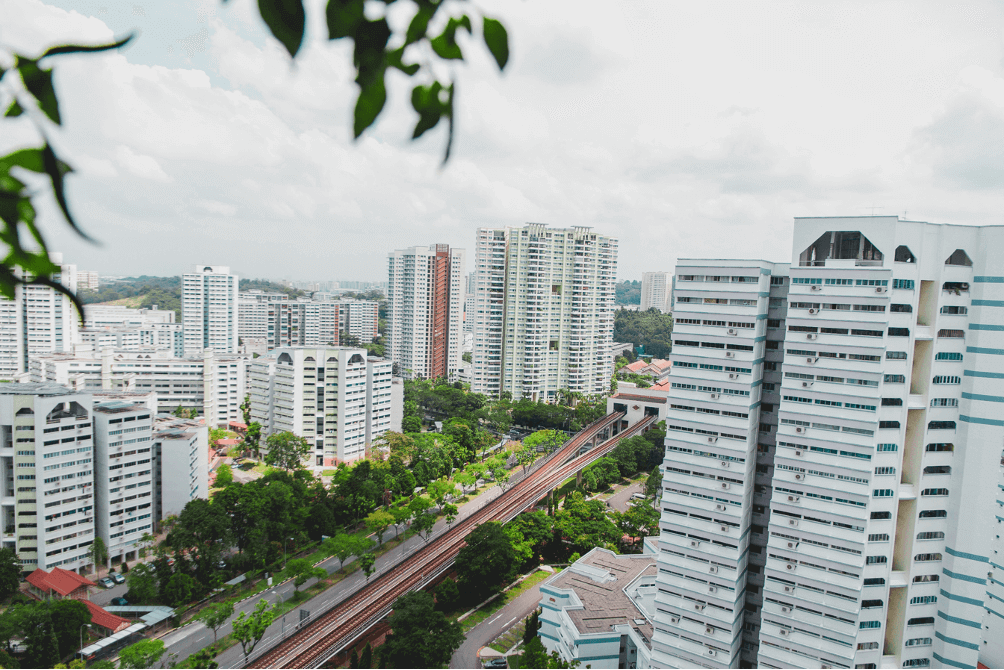 Rental prices for studios can vary greatly across the island, with location being one of the key factors influencing price.
Proximity to the city centre and connectivity via public transport have a huge impact on rents, with properties located within walking distance of MRT stations located less than five stops from Raffles Place usually commanding a premium.
Other factors that can influence rent include the relative age of the property, the availability of recreational facilities such as gyms and swimming pools and the quality of fixtures and fittings. As one would expect, furnished or semi-furnished apartments charge a premium compared to unfurnished ones.
a) Cheapest studios for those on a budget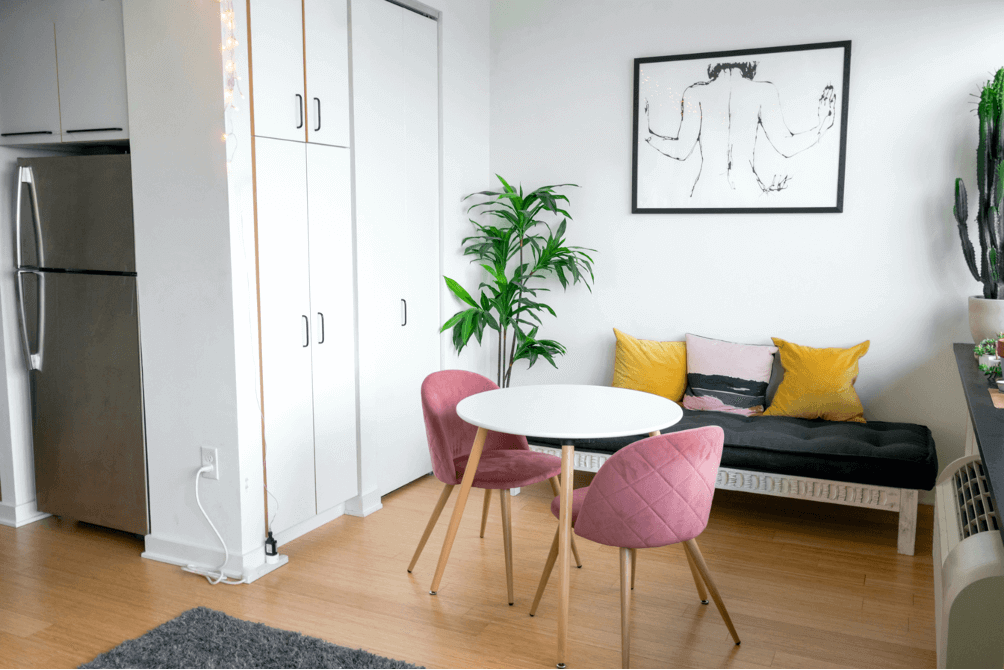 Here is a selection of condo developments with affordable studios for rent in Singapore:
– Forestville (Woodlands) – $1,000. The $1,000 rental is as cheap as it gets for studios in Singapore. Woodlands is also a great option for those who frequently cross the border to Malaysia.
– The Hillford (Upper Bukit Timah) – $1,200. Upper Bukit Timah is replete with dining and lifestyle options and also connects quickly by car to the Orchard area via Bukit Timah Road.
– Suites @ Guillemard (Paya Lebar) – $1,400. Located within walking distance of Paya Lebar MRT as well as good F&B options at Tanjong Katong.
– Vibes @ East Coast (Katong/East Coast) – $1,400. Katong/East Coast is another popular expat area due to its pleasant atmosphere.
– Eight Riversuites (Boon Keng) – $1,450. This condo offers riverside living and great connectivity to the city centre.
b) Gorgeous studios for those with a higher budget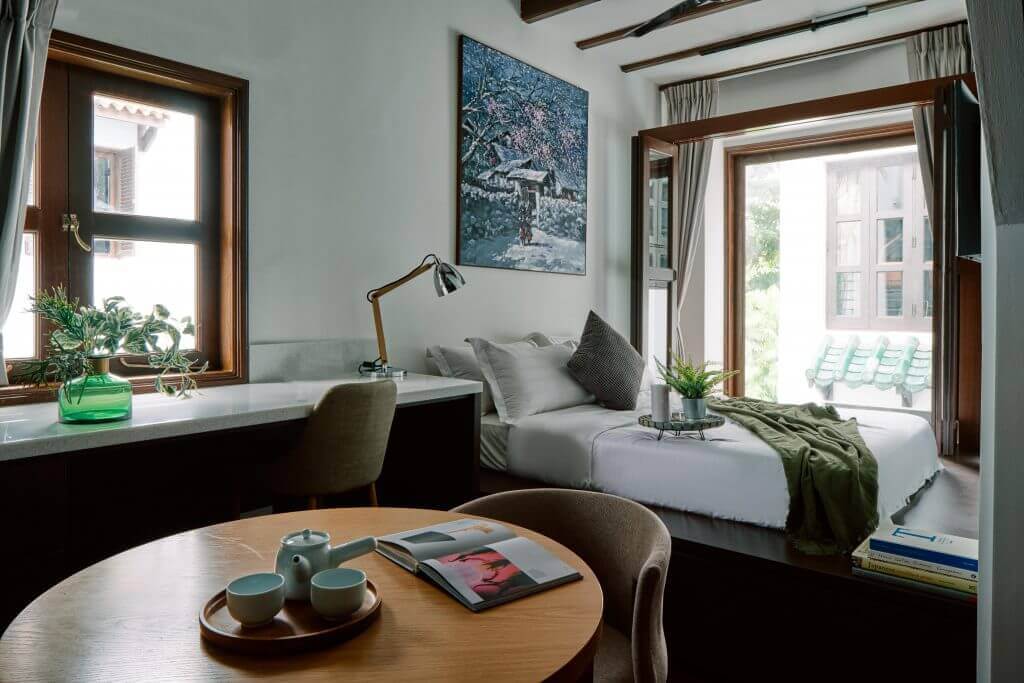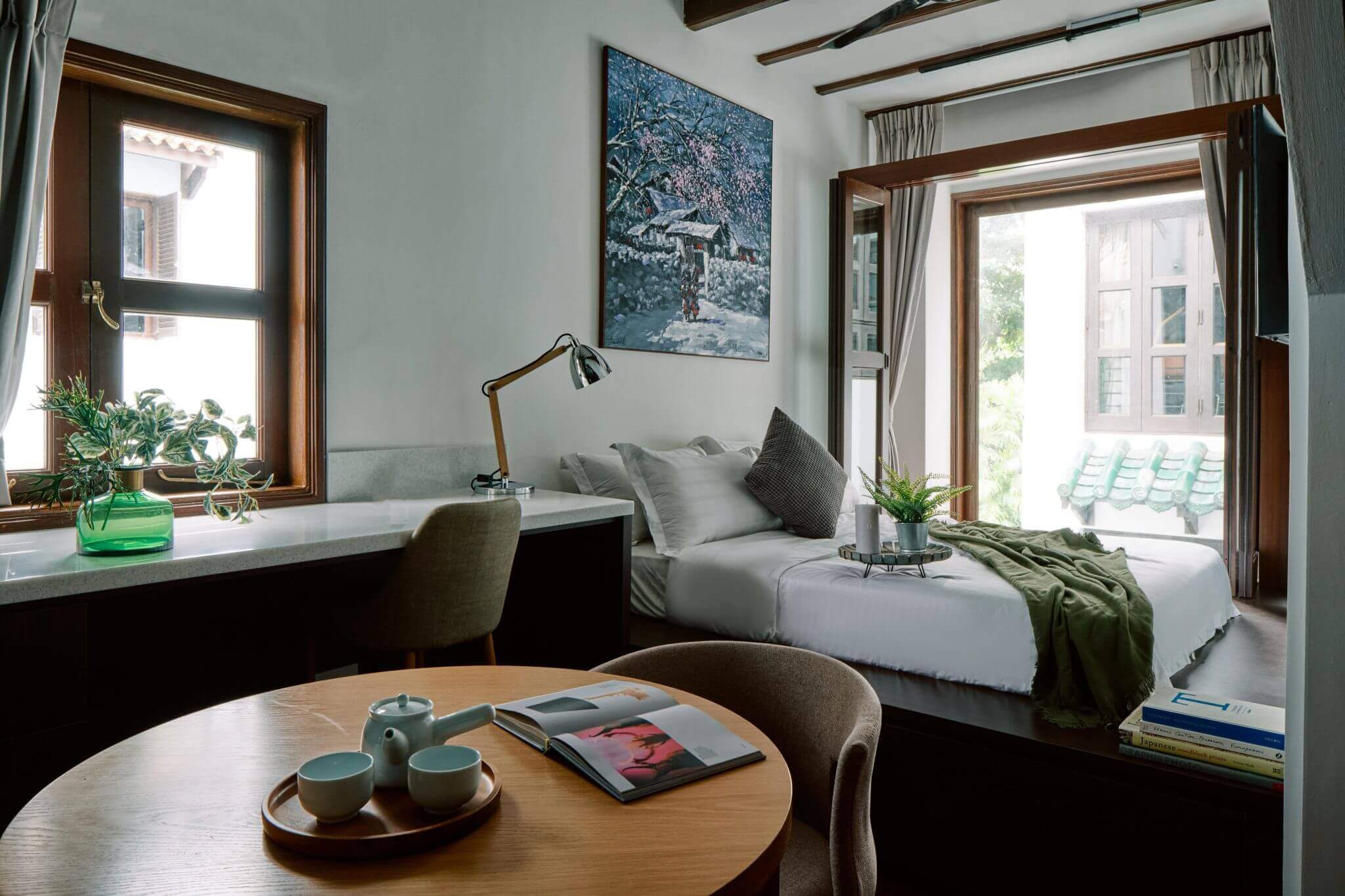 If you're willing to spend a little more, these studios for rent in Singapore will surely turn heads:
– V on Shenton (Shenton Way) – $4,000. Studios located in the heart of the CBD, fitted with balconies offering views of the sea.
– Raffles Place Suites (Raffles Place) – $3,900. Live next door to your workplace in a development with a swimming pool and gym perched on the 19th floor.
– The Central (Clarke Quay) – $3,900 – Located right above The Central Shopping Mall at Clarke Quay and offers nice views of surrounding greenery.
– OUE Twin Peaks (Orchard) – $3,200. Enjoy stunning views of the Orchard area from the balcony of this condo located near Somerset MRT.
– Robin Residences (Bukit Timah) – $2,800. Luxury apartment just a stone's throw from the Botanic Gardens and a short drive from Orchard Road.
OK, so how do I find these studios for rent in Singapore?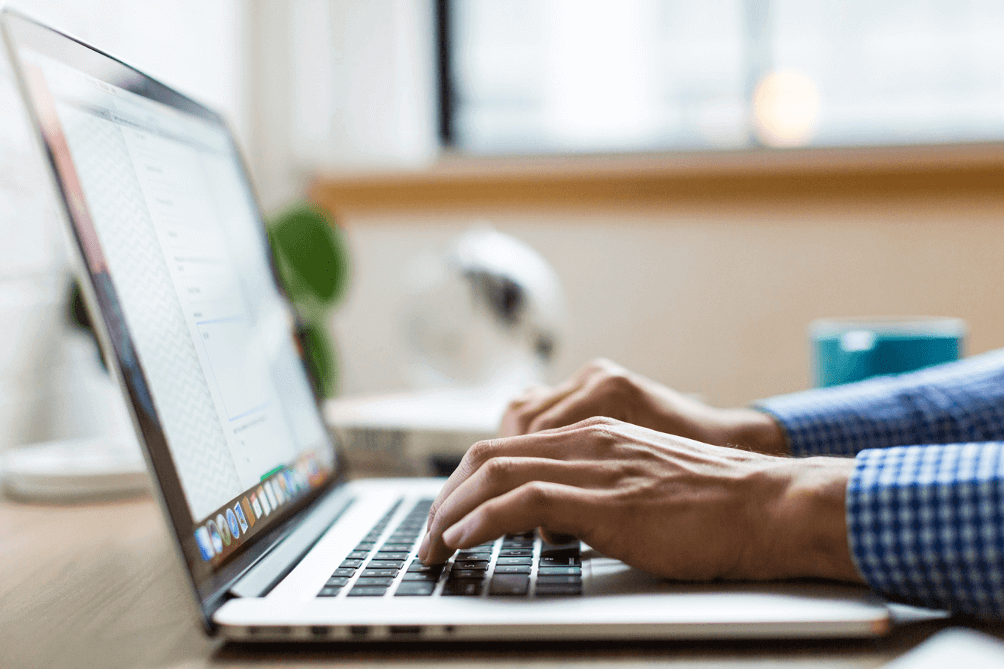 The following websites publish property rental listings and offer an easy way to find a studio for rent in Singapore, no agent required. Use the filters to narrow down your search to studios or single-bed units.
– 99.co
– Facebook groups like Singapore Studio Apartments For Rent
In addition, you might be able to find studios in the classified ads on:
Be aware that some of the listings labelled studios are actually master bedrooms in shared condo units, so always ask if a property you're interested in is actually part of a larger apartment.
Tips for picking a studio rental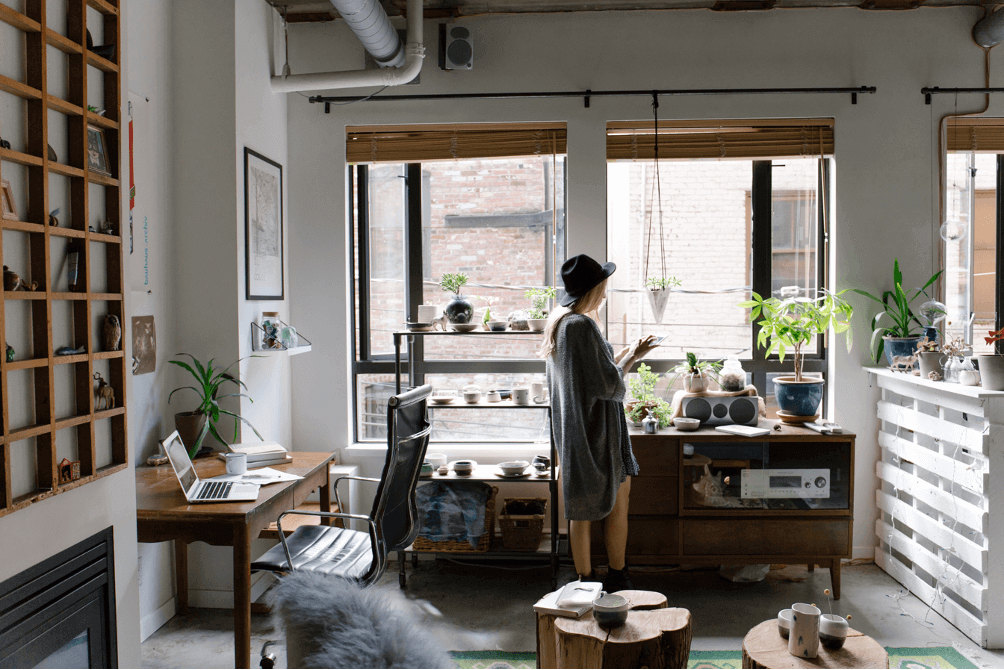 Here are our top tips for finding a studio that's as close as possible to your dream home.
– Know what you can afford – In general, rental studios are priced at $1,000 onwards, with properties closer to the city centre typically being more expensive. Decide how much you can spend first, and then filter search results according to your budget. Don't forget to do price research on the area in question so you don't get ripped off—you can check past rental contracts of private residential properties on the URA's website.
– Know what areas you want to live in –Shortlist a number of areas you would like to live in and then filter your searches according to district or neighbourhood. Areas like the CBD, Marina Bay and Orchard or River Valley tend to have a good selection of studios, but can also be pricey. If you want to live near the city centre but are on a budget, consider city fringe areas like Geylang, Queenstown and Balestier. Don't forget to check out the vicinity of the apartment and assess the ease of getting around.
– Consider using an agent – A property agent can make life much easier for you by sourcing for properties that meet your requirements, setting up viewing appointments and accompanying you on property visits. Here's a list of agents who work with expats.
– Look at different properties – Don't just commit to the first property you see. For best results, have a look at several different studios so you have a better idea of the kind of value you can get for what you're paying. This is easier if you engage an agent as he or she can assemble a line-up of potential properties and take to you to your appointments.
– Read your lease – Go through your rental agreement carefully and make sure there are no rules that you might not be comfortable with. You should also take note of whether utilities are included in your monthly rent and who is responsible for maintenance and repairs such as air con servicing.
– Take photos – Take a few photos when viewing homes as it makes it easier to compare them later.
Which neighbourhoods to stay in?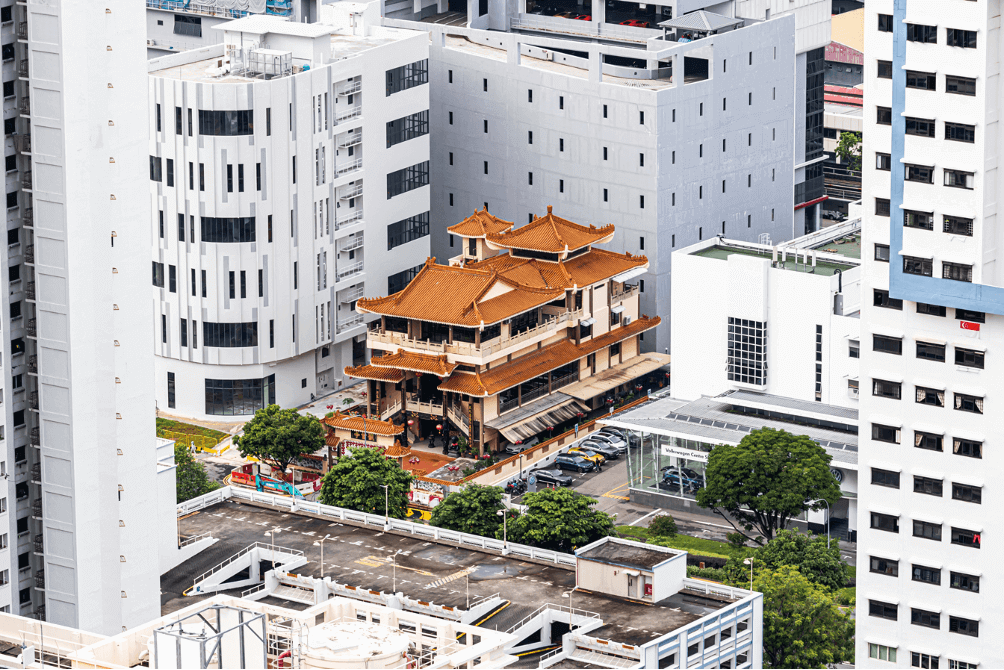 Location is everything in Singapore. One of the biggest questions to ask when choosing to rent a studio is how far you want to be from the city centre.
– City centre – Assuming you work in the CBD, choosing a property in the city centre offers the ultimate convenience, enabling you to get to work in minutes. As much of Singapore's wining and dining happens in the city centre, you'll also find it easier to get to social engagements. City centre neighbourhods include Raffles Place, Tanjong Pagar, Marina Bay, Orchard, River Valley, Bugis and Chinatown.
– City fringe – City fringe properties offer a good balance between convenience and price, as they are easily accessible from the CBD while being significantly cheaper than city centre properties. City fringe areas include Jalan Besar, Geylang and Queenstown.
– Suburban neighbourhoods – You can save significant amounts of cash by living in areas that are farther away from the city centre. The key is to choose a neighbourhood whose features suit your lifestyle. For instance, Pasir Ris is a great choice if you work at Changi Business Park or frequently practise water sports at Changi, while Pasir Panjang is a no-brainer for those who work and study at the National University of Singapore.
Buying a studio apartment in Singapore
Studio apartments are some of the most affordable types of private property you can purchase in Singapore, and are thus an accessible choice for a first home, particularly for those who are unable or unwilling to purchase an HDB flat.
As more Singaporean singles and couples choosing not to have children, a studio apartment is becoming an increasingly viable long-term accommodation option.
Given the high numbers of young, single expats in Singapore, a well-located studio apartment can also be an excellent investment.
Here are the kinds of costs you can expect when buying a studio apartment in various locations in Singapore.
– Raffles Place – This is prime land in the CBD, so expect to pay about $1,060,000 to $1,300,000 for a 42 to 45 square foot studio apartment.
– Eunos – This eastern neighbourhood is popular with expats. Budget about $700,000 to $1,250,000 for a 48 to 60 square metre studio.
– Woodlands – Property prices are relatively low in this northern neighbourhood, with studios measuring about 40 to 55 square feet selling for about $540,000 to $645,000.
– Jurong East – This western neighbourhood is a major retail and business area. Expect to pay about $920,000 to $1,200,000 for about 47 to 56 square metres.
– Queenstown – This city fringe neighbourhood offers speedy access to the CBD. A studio measuring about 41 square metres can cost anywhere from $880,000 to $950,000.
Conclusion
Studios are an excellent accommodation option for those who would like the privacy and independence of having a unit all to themselves, while paying relatively affordable rentals. As with all apartment rentals, don't forget to do your research on prices and the areas you'd potentially like to live in.
Looking for a great alternative to renting a studio? Figment offers fully furnished accommodation in wonderfully restored heritage shophouses. Browse the selection of shophouses here.